Summary: If you are planning to buy a sexy wedding dress, then follow these tips to look beautiful.
The days have gone when the brides are supposed to look shy on the D-day of her life. Nowadays, brides want to look bold, confident and happy, and enjoy the day in fullest. As the dress plays a significant role in making or breaking your look, you have to break the monotony of the traditional look and embrace a sexy you.
And to do so, the first thing that you have to do is to look for shops that offer sexy wedding dresses and buy one that can flaunt your style statement. Are you wondering how to look sexy and elegant? Follow these tips.
1. Go backless
Nowadays, brides love backless wedding dresses. They show skin in the right places and emphasize toned shoulder blades. Most low-back gowns have a sheath or slight A-line silhouettes that gently hug the figure. It will be a little difficult to get strapless styles with this element, but you will get V and cowl necklines. If you are concerned about being too suggestive, go for a look with a higher neck. Keep this in mind that your bust will be supported in some way, even if you can't wear a corset or normal bra. Ask your seamstress to sew cups into the top of your dress.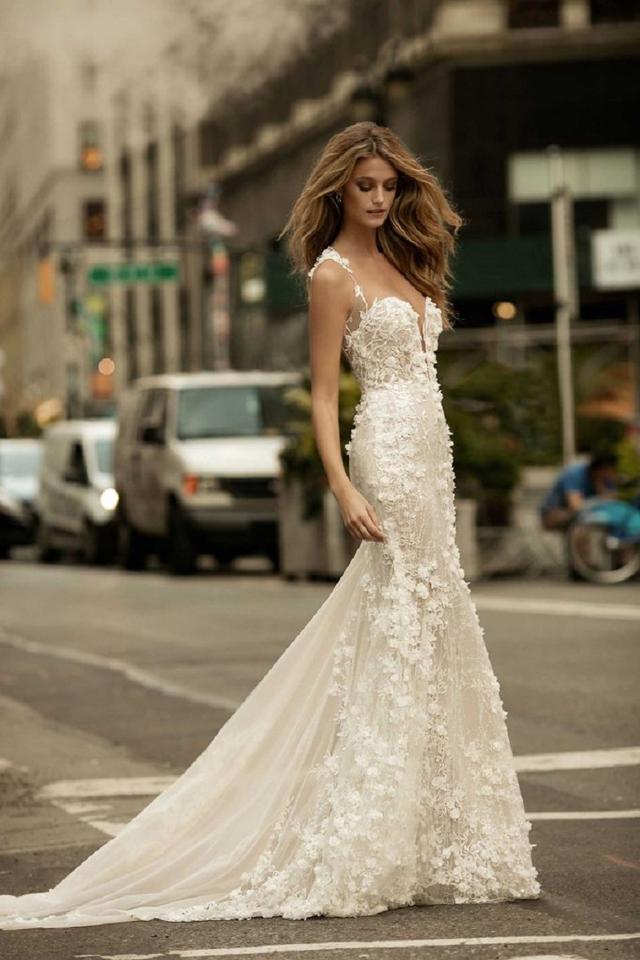 2. Embrace classy cleavage
You will never go wrong with a classy cleavage when it is done right. Make sure that you are covered on the sides. In case you want classic cleavage, a deep V or supportive sweetheart will create an illusion neckline. If you have a special requirement with your Bridal makeup, go for a custom-made dress; ask to design the dress according to your needs. Irrespective of your chest size, you should wear a bra, and there are always options. As it is a popular neckline, you can easily get the accessories that will complement the look.
3. Consider flattering fit and flare
Showing skin is not synonymous to sexy. Sometimes a body-hugging gown, which flatters your beautiful figure, is even better. If you want a shapely style, then go for a perfect silhouette, like fit and flares. This fashionable look is ideal for an hourglass figure as it will hug your curves and flare out a lot of drama. Concerned about a tight fit? Alter the dress according to your needs.
4. Show a little leg
There are two great ways to show off great legs. The primary option is a short bridal gown. Some of the bridal stores offer enticing lace styles short bridal dresses. You can wear it on your D-day. The other way would be high slit on one side. For this, you can choose old Hollywood style dresses, especially slinky styles with a flattering waistline. If you love your legs then it will be the safest way to take a risk.
5. Prioritize comfort
Your wedding gown should not be a game of give and take. It means that you can't compromise on comfort if the sexy dress you are eying does not go well with you. Between the amount of dancing and mingling that takes place on your wedding day, finding a wedding gown that is equally sexy and comfortable is a must.
6. Focus on balance
Wearing a wedding gown that is both classy and sexy will give you a spotlight-grabbing look that all brides want. You can also balance out your look through the way you wear your makeup, hair, as well as accessories. If your dress is super sexy, more understated hair and makeup will be the right way to go for an overall sophisticated look.
It does not matter whether you are buying cheap wedding dressesor pricy ones, follow these tips to showcase the sexy you on the day of your wedding.
Author bio: Alden Byron, a fashion blogger on wedding gowns,like cheap wedding dresses, here writes on a few tips that you should follow to get a ravishing look with sexy wedding dresses.