Self-confidence gives one the power to overcome any obstacle presented to him or her. People with high self-esteem tend to be risk-takers. They face their fears standing tall. The feeling that no matter what difficulties come their way, they have the ability to get past them, is a constant companion to self-confident people. Even when things are not going so well, they tend to see their lives positively.
If you have low self-esteem and you don't believe in yourself, then you have to adjust some things and create a certain environment and habits that will help you escape this situation.
Practice U allows you to learn some tips and tricks that will help you boost your self-confidence and achieve anything you dream and want.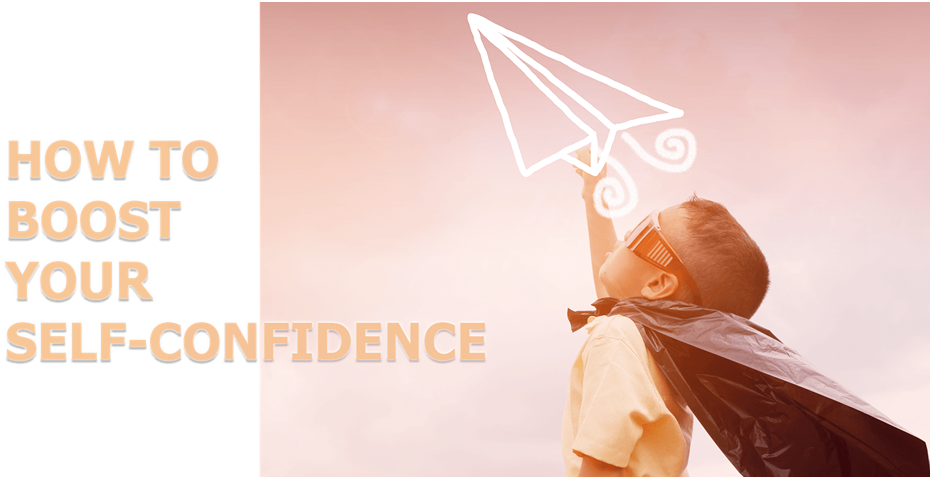 #1 Apply Visualization in Your Everyday Life
If you study carefully the high achievers all over the globe, you will find that most of them apply the technique of visualization daily. It is very easy and it will take no more than a few minutes. All you have to do is to sit comfortably in your chair and picture yourself as the successful person you want to be. Low self-esteem has a lot to do with the poor perception of ourselves. Practicing visualization will help you undo that issue.
#2 Keep It Positive
To build and maintain self-confidence you have to own a positive mindset. That's why it is crucial to surround yourself with individuals who don't put you down and tear apart your confidence. Don't "hang" around with such people. Don't call them, don't read their comments on social media. As soon as you do that you will find yourself growing in the direction becoming more confident and strong.
It is important to be positive, even when you are not feeling exactly this way. Be excited about what the future holds. Instead of focusing on the problems, focus on the solutions.
#3 Prepare Yourself
Do your homework. Prepare yourself before every task that is on your to-do list no matter what is it and doesn't delay it. You will be amazed how confident you feel every time you have the knowledge and information, and you know how to apply it so that it can benefit you and your organization.
#4 Challenge Yourself Every Day
Insecurity is a quality that sabotages you big time. It is not a unique one, though. Most of the people experience it. To overcome it you have to stop underestimating yourself and overestimating the others. The best way to get rid of fear is to face it. Get out of your comfort zone and do it. Start today and use the momentum to stay on the top of your game.
#5 Focus on Success
Start small. Set goals that are easily achievable and create momentum. This way you will avoid the moment of setting difficultto achieve goals that will discourage you.
Focus on success and with every goal achieved you will find yourself becoming more self-confident and able to achieve harder goals.
Create a list of your achievements and use it as a reference every time you have self-doubts. This practice will help you maintain your self-confidence and stay on the path of success.