Festivity is the favorite part of life for the children. They love to trick and treat more than anything on this occasion. Once a religious tradition has turned into a children's festival. An event is celebrated worldwide, but the US is the main state to celebrate this festival. Festivals are the reason for all the joy and happiness we have in the world. Despite the war and hate, kids are always found to be happy and joyous due to such events. However, these festivals can also turn into a real scary nightmare with your kids' involvement in an accident. People are out there sometimes envious of you, they often locate and target your kids to attack you.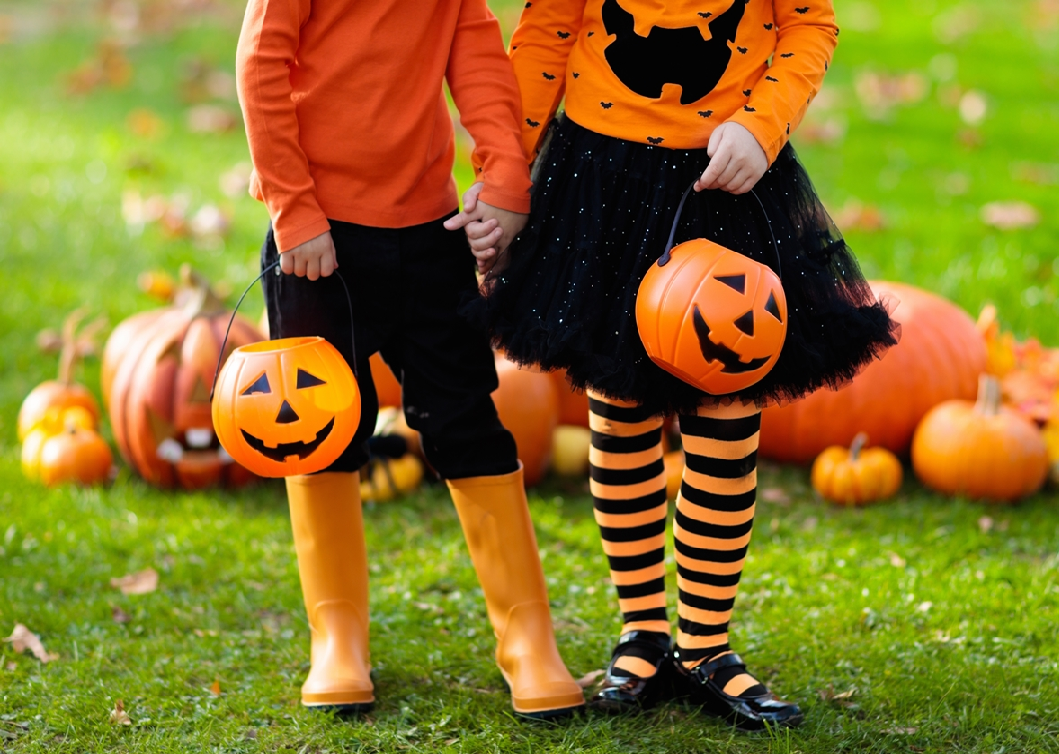 Save your kids and teens this Halloween from such manipulators and let the peace be your companion of the amazing day. Also, there are sex predators out on the street. While your kids' think of celebrating the day having fun and screaming with their fellow – they might be caught in a trap of these sex offenders. There are registries available for the convicted sex predators, but you will remain unsure about the others. Your mind can stop to worry about the Neighborhood safety of this Halloween and start implementing the solutions to keep your children safe.
Be careful when you send your kids down the street for collecting candies as the real screams may get ignored in the screams of celebrations.
Top 8 tips to protect your kids on this Halloween
Accidents on the Halloween are common in the reporting. Overall, the situation gets worse with the sex predators and also hum traffickers are active in holidays. Your neighbourhood may feel safe yet there can be someone hiding out with his hidden agenda. So, to save them from these frauds – ensure that they go out with all the safety precautions.
Reflective tapes on their clothes can help bikers or vehicles to identify their presence on the road. This way you can save them from any road accidents.
Educate them you watch their drink while they are at the party especially the teens. Tell them not to trust their closest fellows either.
Dress your kids with the clothes they can carry easily. Sometimes girls fell off on the road as they are wearing heels. Avoid masks because it can hamper their vision. Costumes shouldn't make it hard for them to come out of it in case of emergencies.
Kids shouldn't be allowed to go inside. They should wait outside after knocking the door and there is no need to accept the invitation if someone is inviting them in.
Organize the group of kids and if someone can watch over them or an adult can accompany them – it would be more amazing.
They should not need to eat any unwrapped food or candy from anyone.
Educate them about the little acts especially teens to behave sanely as anything out of the good ethics will directly impact their future and college.
Discuss 'Do's and Don'ts' of the evening with them.
Get in touch with the host of the party. If you are hosting it, ensure that you know the parents of every kid at your house.
You can hand them cell phones. In an emergency, this is the one thing that can help you track the location of your kids. Also, you will be able to know their whereabouts all the time if you have activated the tracking and spying app TheOneSpy on their phone. Teens should never forget their phones back home.
Final thoughts about kids' safety on the Halloween
You cannot ask your teens or kids to stay home for the evening. Don't tell them to do it either – just ensure they know about the things that can put their lives in danger. Ask them to take any elder brother or sister or someone who can accompany them. Enjoy every bit of the festival, but never go out or send your children out without any safety precautions. Let them be comfortable and embrace all the joy of the night but keep tracking their location and activities through the app TheOneSpy to endure their safety. They are also offering 70% off on this occasion – avail the opportunity.