Whether or not you were born in the 80s, grew up in the 80s, or never set foot in that legendary decade, just hearing the term '1980s', brings back an ocean of memories. Be it the struggle of playing 8-bit video games or our unending love of replaying Mr. India time and again, almost all of us have a very distinct feeling of what the 80s were like. The 1980s were a much simpler time. The Internet was gradually emerging and computers were the size of your living room. In fact, even fashion was at its boldest. While we may never revive some of the classic 80s trends, we all know for a fact that the 80s is a year of wild fashion, music, dance and the introduction of classic digital watches.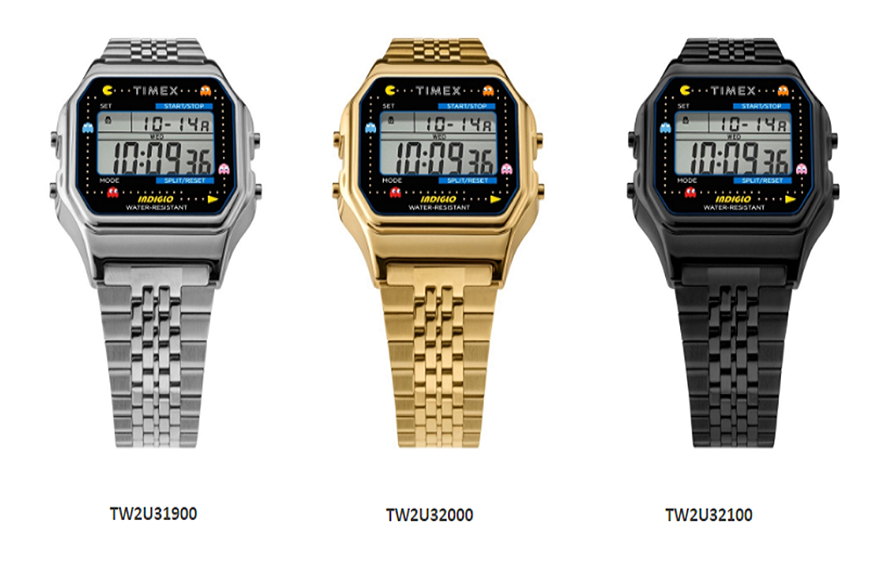 However, now that we are living in the era of smartphones, and even smarter watches, a classic digital watch is not just a dash of retro, but is also a refreshing escape. Combining two great flavours together in a limited-edition run of its classic T-80 line, Timex is celebrating the 40th anniversary of the infamous arcade game, PAC-MAN, with an expanded release of the Timex T80 x PAC-MAN™ watch. This watch actually saw a brief release last year but got sold out in a flash. In addition to all the normal features, you find in the watch, like stopwatch, Indiglo lighting, and an alarm, this special-edition watch plays the iconic PAC-MAN melody too!
PAC-MAN had entirely revolutionized the gaming world in the 1980s just as much as Timex shook up the sphere of digital watchmaking around the same time with its introduction of some of the first digital watches for mass production, marking a turning point both in terms of timekeeping as well as the future of wristwatch design.
The T80 PAC-MAN™ is available in three different colour variants including gold-tone, silver-tone, and a black version. All three variants of the Timex T80 x PAC-MAN™ are paired with a matching multi-link bracelet in stainless steel with the face decorated in a way that celebrates 40 whole years of PAC-MAN. A pixelated PAC-MAN chasing a ghost monster is clearly embossed in the clasp of the stainless steel band, adding on to their priceless tribute to the iconic arcade game.
Read more: Hire Interstate Moving Company Without Getting Scammed
With the T80 x PAC-MAN™, Timex has actually taken the playful and computerized side of '80s nostalgia, amplified it and presented us with an overall design, which although feels endemic to 1980, but is a lot bigger, louder and more outwardly fun than the real thing. So, if you're planning to buy watches online in India, make sure you get your hands on the Timex T80 x PAC-MAN™, which is now available in all three versions on the brand's website shop.timexindia.com.