Do you plan on attending a party in the evening but don't know what type of dress to wear for the event? Well, we understand your dilemma. After all, there are so many different options when we are talking about Indowestern dresses to wear in the evening. While you might think that wearing a saree would be appropriate, we have some other amazing options that are waiting for you. Have you tried an evening dress or a gown? Well, gowns are some of the most popular trends that are currently going all around in the women's fashion industry. So, you might want to give them a try for sure.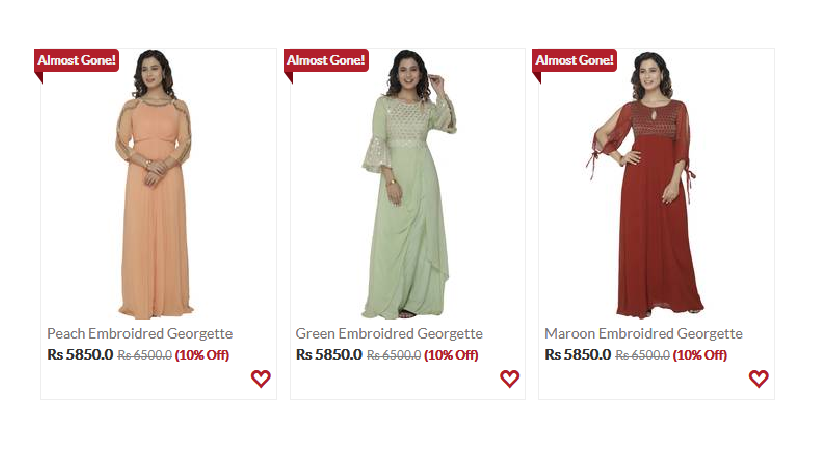 However, when it comes to selecting the best evening dresses or designer gowns, you will need all the help that you can get. Well, there are some things that should always be on the mind of someone who is trying to get the best party wear gown. So, here we are going to help you with it. We are going to give you some of the best tips that you would love to use when you are out shopping for the best gowns that you can find.
Choose According to Your Body Type
Since it is a party in the evening, you would want to make sure that you look gorgeous in it. Well, the gowns have a specialty that they stick to the body of yours. While this can be great if you select the right size, it can turn disastrous if you get it wrong. So, when it comes to selecting the best dresses for your evening parties, then one thing that you need to keep in mind is to select something that is your own size. Of course, if you have the curves, then you would want to flaunt them, right?
Not all the gowns would look good as evening dresses. So, you need to choose a dress that would suit the mood for the evening. Well, don't go for light colors such as yellow or blue or pink. While these might be great for other time, evening gowns should be a bit darker and heavier. Black is always an option that you can go for. Not only is it sexy and alluring, but it would make you look a lot slimmer than you already are. Most women who wear black gowns in the evening parties are the ones who get all the attention. Also, you could choose maroon, violet, or brown as your gown color as well.
Amp Up The Style With Accessories
Accessories are most important when you are off to a party. You don't just expect to bowl people over with a simple gown now, do you? There is no doubt that you would need some amazing accessories such as necklaces, pendants, rings and earrings to go with it. These accessories will be able to spice up the outfit that you are wearing. So, why not pay a little bit attention to these while you are out there.
Don't Forget The Shoes, Cinderella!!
Well, shoes are important as well if you are trying to make an impression on people. Your party look will not be complete if you don't have a pair of glittery beauties on your feet. Make sure that your shoes match the color of the gown that you are wearing and it will be all fine for sure.
So, what are you waiting for, ladies? Now is your chance to dress in the best outfits for the evening parties and rock the crowd. Choose the best evening party look with these tips.