Nature has certain beauty that can resonate with every one of us. Plants can be used to symbolize your eco-friendly choice and if you can incorporate that during your wedding ceremony, then you can give a very positive message to all.
If you prefer to choose any natural element during your wedding, then you can surely help in reducing a big waste stream and can celebrate in such a way that you will never forget.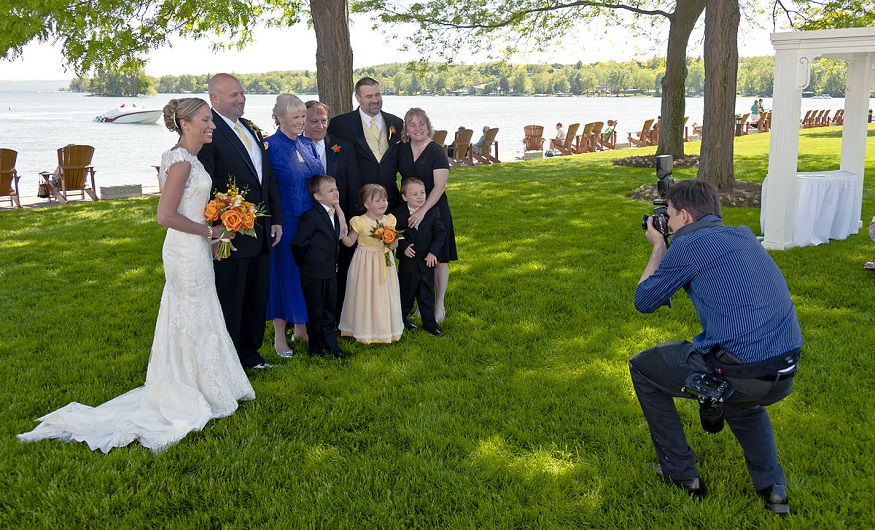 You may also inspire many others to make such choices while planning their special days too. Following are few ideas on how you can implement different plants during your wedding ceremony.
1 Potted plant centerpieces
By keeping any potted plant during your wedding, as centerpiece for all tables will add a rustic touch to the décor, as well as make your wedding event more eco-friendly.
You can always purchase these potted plants from any local garden and also offer to all your guests a special kind of memento after the wedding.
It will certainly be a better choice as compared to using freshly cut flowers that may create lots of carbon emission and also damage the environment more.
2 Wedding stationery by using seed paper
You can use different shapes of seed paper for creating your wedding card as well as thank you cards, which can also be one of the beautiful ways of incorporating a plant-based wedding.
Such wedding stationeries are available and you can choose any wildflower or herb, which will be biodegradable seed paper and you will be sure that all your stationeries will not leave any waste behind, like any traditional wedding cards.
3 Vegetarian cuisine
You can also prefer to include wholesome vegetarian diet in the wedding menu and offer your guests, certain vegetables, fruits and lean proteins too.
Though few of your guests may fear that you are serving meatless wedding menu, however by incorporating different colorful dishes having nuts and fruits can surely make your guests feel satisfied with the wedding menu too.
4 Plantable wedding favors
Various plants can be a symbolic wedding favors, which you will offer to your guests as they will look beautiful, when they are placed on the desk and also, they are known for purifying the air and help in creating fresh oxygen to prevent illness.
By using seed-paper wedding favors, you can have budget-friendly way of sharing the plant as a gift to all your guests. Since the paper will be embedded with seeds and your guests can also plant them.
You can also personalize them by writing your names and certain custom message in different colors and styles.
5 Tree planting ceremony
Also, you can add more eco-friendly values during this day, and plant one tree together, and with this green act, you will symbolize a beauty of life, growth and a new beginning, which will continue to live for many years to come.
If you decide to do such planting ceremony then prefer to choose certain tree species, which is native in that area, so that it can grow in the way which is truly beneficial for the environment.