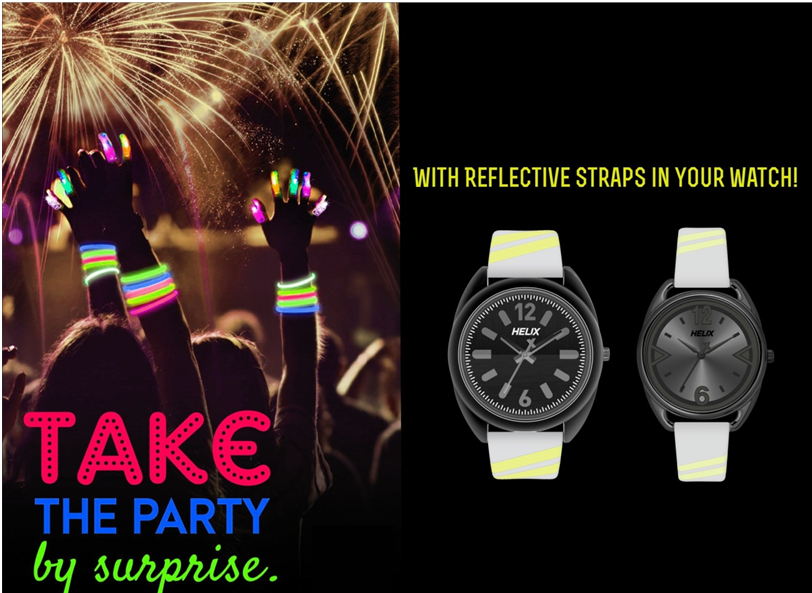 In the hustle-bustle of everyday life, with work due and deadlines to meet, parties are sometimes the only respite one gets.  Whether a small party with close friends or blasting party with music and dance, they are the little escape we find where life is stress-free and everything is going well. They are also the best place to catch up with old friends and make new ones.
While enjoying these parties, everyone wishes to stand out in the crowd and make a lasting impression on other people. It is not always possible to buy a new, flashy outfit for each party. And so there is a simple, yet effective solution for all those who are too busy to shop but wish to turn heads at parties. Watches!
Watches are simple ways to elevate your outfit and give it a finishing touch. Helix's new Reflective Party Collection is the perfect choice for parties. Its top-notch quality and unique style will never disappoint and will give you a jaw-dropping party look! Helix watches can be purchased from Timex- one of the best watch brands in India or from the brick and mortar stores.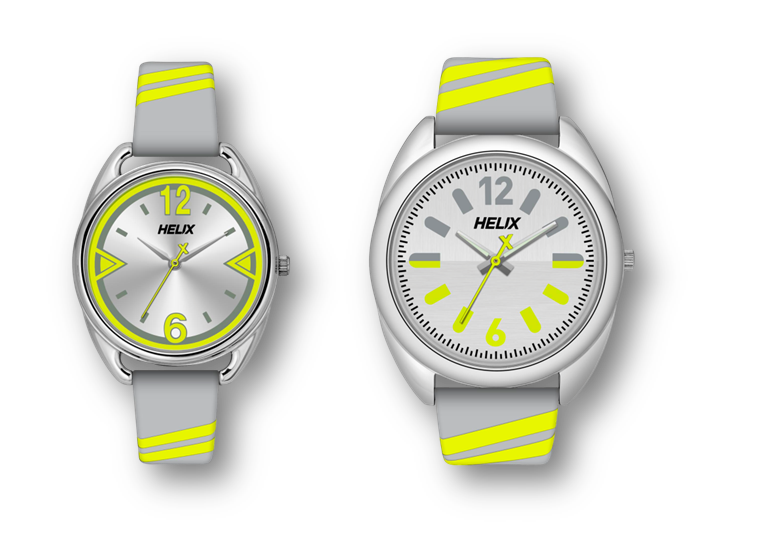 The Reflective Party Collection has the special feature of being made with reflective material in leather attachments and/or strap keepers. This unique material reflects light and shines when exposed to the light source and makes a cool and attention-grabbing style for a party accessory. There are 9 styles for guys and girls priced between INR 1,695/- to INR 1,995/-.
For women, there are 4 unique styles. The watches have 34mm round cases with a bow-shaped lug profile. It comes in vibrant color variants with reflective material in the straps or keepers. It is available in steel, rose gold and black plated variants. Pair the watches with your best outfit and see how your look is accentuated with these accessories.
For men, the watches have a 45mm thick case with wide bezel and lugs. It comes in 5 unique variants in steel, black and brown plated variants. The dial has a half and half element in the markers and these colors match the color theme of the straps and attachments. Not to forget the amazing reflective property of the material used in strap/ keepers in bright neon colors.
There is no way anyone can not notice you when you are wearing a watch from the Reflective Party Collection. When you throw your hands up to dance, your watch will shine among the crowd. Explore from the watches online or head to one of their outlets to grab a watch from the Helix collection that suits your needs. You will also be getting a wireless headset free with each Helix purchase before 20th of Feb. With that said, it's time to make heads turn at every party you attend!