If you're looking for a long-lasting solution to your thinning eyebrows, drooping eyelids, or smile lines, consider permanent makeup – a cosmetic procedure that enhances the natural beauty of your features by filling in sparse areas with pigments. In this guide, you're about to discover several key reasons why permanent makeup is becoming such a big hit.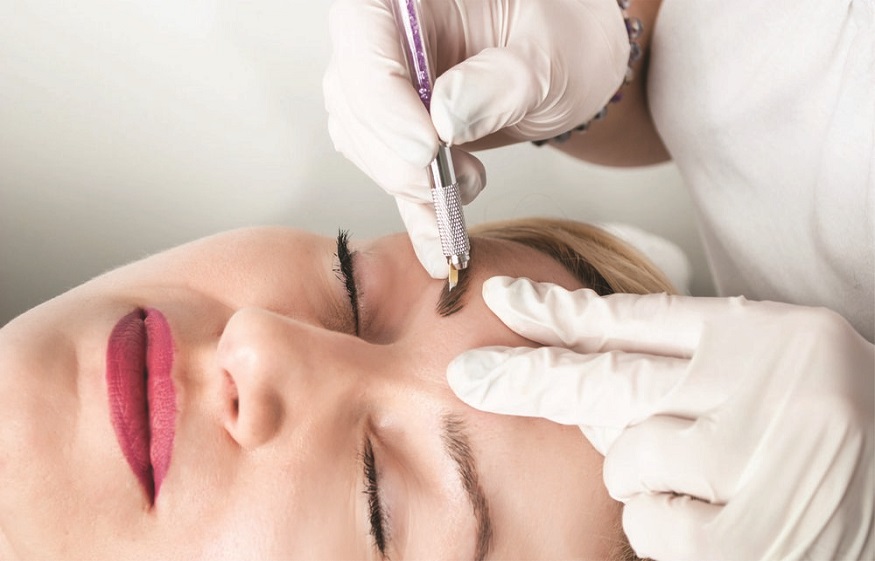 1: Save time and money on makeup.
Permanent makeup can save you a great deal of time and money, especially if you wear makeup on a daily basis. Just imagine how much money you can save when you stop buying cosmetics, when you no longer have to pay for costly spa treatments, and when you no longer have to waste time applying your makeup every morning!
2: Enhance features without surgery.
If you're looking for ways to enhance the look of your lips, eyes, or eyebrows without undergoing expensive and painful surgical procedures, permanent makeup is one of the most cost-effective ways to do so. So for people who want to enhance their beauty without going under the knife, this is a great option.
3: Create balance with symmetry.
Many people who have facial asymmetry can achieve a more balanced look with permanent makeup. By applying color to one part of the face or body, you can offset any areas that are slightly lighter or darker than they should be. This is a great way to achieve balance and create an overall more attractive appearance.
4: Maintain your natural look.
One of the biggest advantages of permanent makeup is that it won't change the way you look, but simply enhances your most flattering aspects. If you go in for a consultation with a qualified professional, they will work with your skin type and natural coloring to determine the best color palette for you. This will ensure that your new look is one that enhances all of your beauty, rather than changing it altogether.
5: Enhance or camouflage facial scars.
If you have a facial scar from a wound or accident that causes disfigurement, permanent makeup can help camouflage it. The result is a more natural look that makes it far less noticeable, which means you'll feel less self-conscious about your appearance.
6: Redefine facial features with color contouring.
Color contouring is a powerful technique that uses light and shadows to accentuate specific areas of the face, such as cheekbones, while emphasizing other parts – like the eyes or lips – through the use of color. This is a great way to achieve an overall more aesthetically appealing look, and can even help you appear younger.
7: Achieve an ageless appearance.
Many people are interested in achieving a look that doesn't betray their age, and permanent makeup is one of the best ways to do this. By filling in fine lines around the lips or eyes with color, you can accentuate these areas while minimizing the appearance of wrinkles.
8: Improve your appearance for years to come.
Permanent makeup is often referred to as "cosmetic tattooing" because it uses pigments in the same way that body art does but on a much smaller scale. This means it provides an incredibly long-lasting result – provided you follow proper aftercare – that can help you achieve a more youthful look that lasts a lifetime.
As a result of all these advantages, permanent makeup is becoming an increasingly popular means to enhance your appearance and make you feel better about how you look every day! So it's easy to see why it's becoming so popular.