<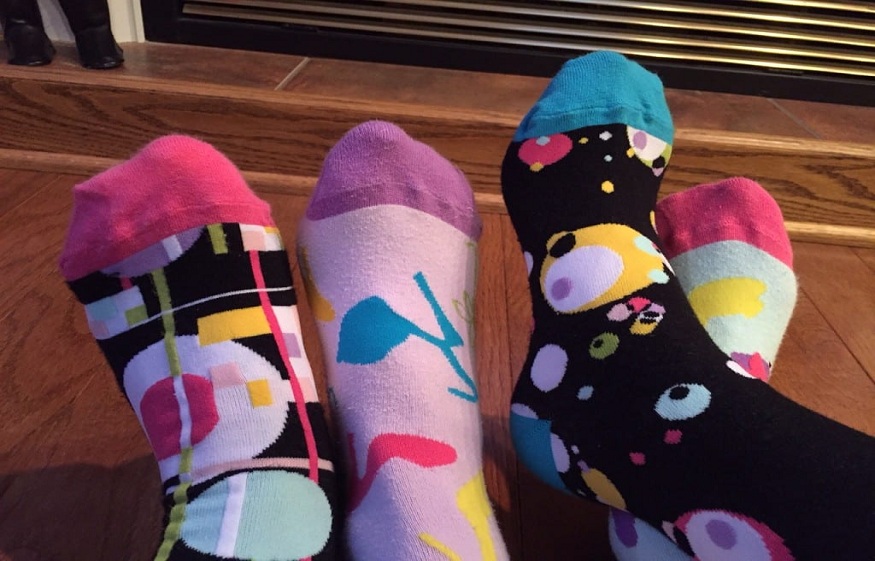 Your kids may love wearing crazy socks, but did you know that there are actually five ways that it can improve their personality? Crazy socks are usually used as fun, quirky items to add some color to your outfit or provide a way to play with patterns and colors in your outfit. But what you may not know is that they can actually help boost your kids' self-esteem, reduce bullying behavior and teach them skills such as creativity and problem solving! Here are five ways that wearing crazy socks can help your kid's personality.
1) Showing off their passions
When your kids wear socks that reflect their passions, it shows the world that they're proud of who they are and what they love. And that confidence can go a long way in improving their personality. Plus, it makes them more likely to share these interests with other people.
2) A way to use their imagination
Letting your kids pick out their own socks, or even better, design their own, is a great way to encourage their imagination. If they're constantly coming up with new designs, they'll be less likely to be bored. And who knows, they might even come up with the next big fashion trend! Plus, it can also be a fun activity for you and your child to do together – just make sure you put in lots of time and effort to get that perfect design. You could even do it as an end-of-the-year project!
3) Encouraging them to be different from the others
It can be difficult for kids to find their own sense of style, but encouraging them to express themselves through their clothing choices is a great way to help them develop their own unique personality. And what better way to do that than by letting them choose their own crazy socks? Pick up a pack of multicolored and patterned pairs and let them wear one on each foot. You'll be amazed at how much more outgoing they become!
4) Improving confidence
When your child wears socks that make them feel good, they will be more likely to take risks and try new things. This boost in confidence can help them succeed both academically and socially. Kids who wear their personality on their feet are less likely to withdraw from social situations because of a fear of failure. They will also have the courage to speak up in class or share an idea during a group project. Start wearing crazy funny socks today and improve your kid's confidence! Try putting them on before school so they can put themselves together before they head out the door.
5) Giving them something unique
Kids love to express themselves, and what better way to do that than with a pair of crazy socks? Whether it's a pair of rainbow-striped socks or some with their favorite character on them, wearing crazy socks can help your child feel more confident and unique. And that confidence can go a long way in improving their personality.