Time to get ready for the Navratri! But were you thinking about visiting the salon? Better don't. It can be crowded, especially before this big ceremony. But you want to stay safe and avoid crowds in the current situation. Moreover, the salon would keep you waiting long for your turn. On top of that, you have to pay a lot for any beauty session in the festive season.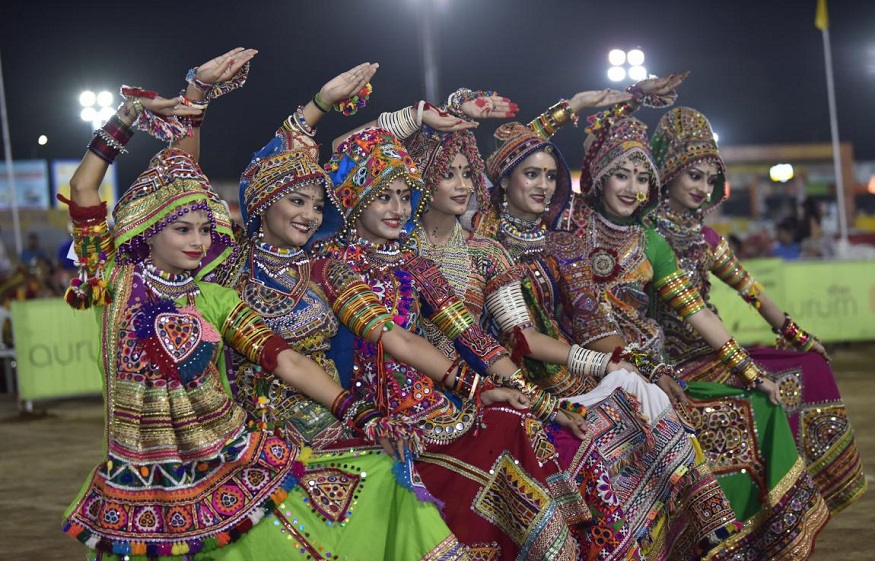 So, what's the best alternative? Sit at home, stay safe, and take charge of your skin and hair care before Navratri. You know your body best! So, check out these tips.
Remove Unwanted Body Hair at Home
There are several ways to depilate. Skip razors to avoid nicks or prickly stubble after depilation. Instead, choose:
Ready-to-use cold wax strips
These instant cold wax strips don't hurt your skin unlike hot wax and depilate quickly. These are hair remover strips for smooth legs, arms, underarms, back, and the bikini line. Just paste a strip along the hair growth direction, wait for a few minutes, and pull the opposite way. You'll enjoy these benefits:
Hair-free smooth skin for up to 28 days.
You can cut the strips to accurately remove hair from different body parts.
Exfoliation is a bonus!
The best wax strips have separate formulations for different skin types. They often contain Aloe Vera to hydrate dry skin, Vitamin E and Almond Oil to nourish sensitive skin, and Shea Butter to pamper normal skin. Plus they often have the fragrance of berries or lotus flowers.
Hair removal cream
The best hair removal cream comes with a spatula. Using the spatula, apply the cream against your hair growth direction, wait for a while, and move the tool the opposite way. Depilation done in 3-6 minutes! Other benefits include:
Full body smooth skin as the cream removes hair close to the roots.
The best hair removal cream offers Lotus Milk for normal skin, Vitamin E and Aloe Vera for sensitive skin, and Shea Butter for dry skin.
You can also enjoy the fragrance of lily or jasmine!
Sensitive touch electric trimmer
Want to trim your eyebrows for perfect Navratri selfies? Glide this trimmer on your brows to trim superfast. The blades don't touch or injure your skin. Plus the best trimmer has high precision and small heads for use on different body parts.
Glam up Your Skin and Hair
After using a hair remover to get smooth legs and arms, try a natural chocolate spa to make them smoother and glowing! Mix well 1/3 cup of cocoa, 1/4 cup honey, 3tbsp heavy cream, 3tsp oatmeal powder and 2tsp cottage cheese. Smooth the mixture on your skin. After letting it rest for 10 minutes, rinse with warm water. You just saved an hour by ditching the salon spa.
Want to dye your hair quickly at home? Try natural remedies like carrot juice for a reddish-orange colour, henna to dye the hair red, or lime juice for sun-kissed highlights!
Rock your Navratri look with radiant smooth skin and vibrant hair highlights to turn heads all night!